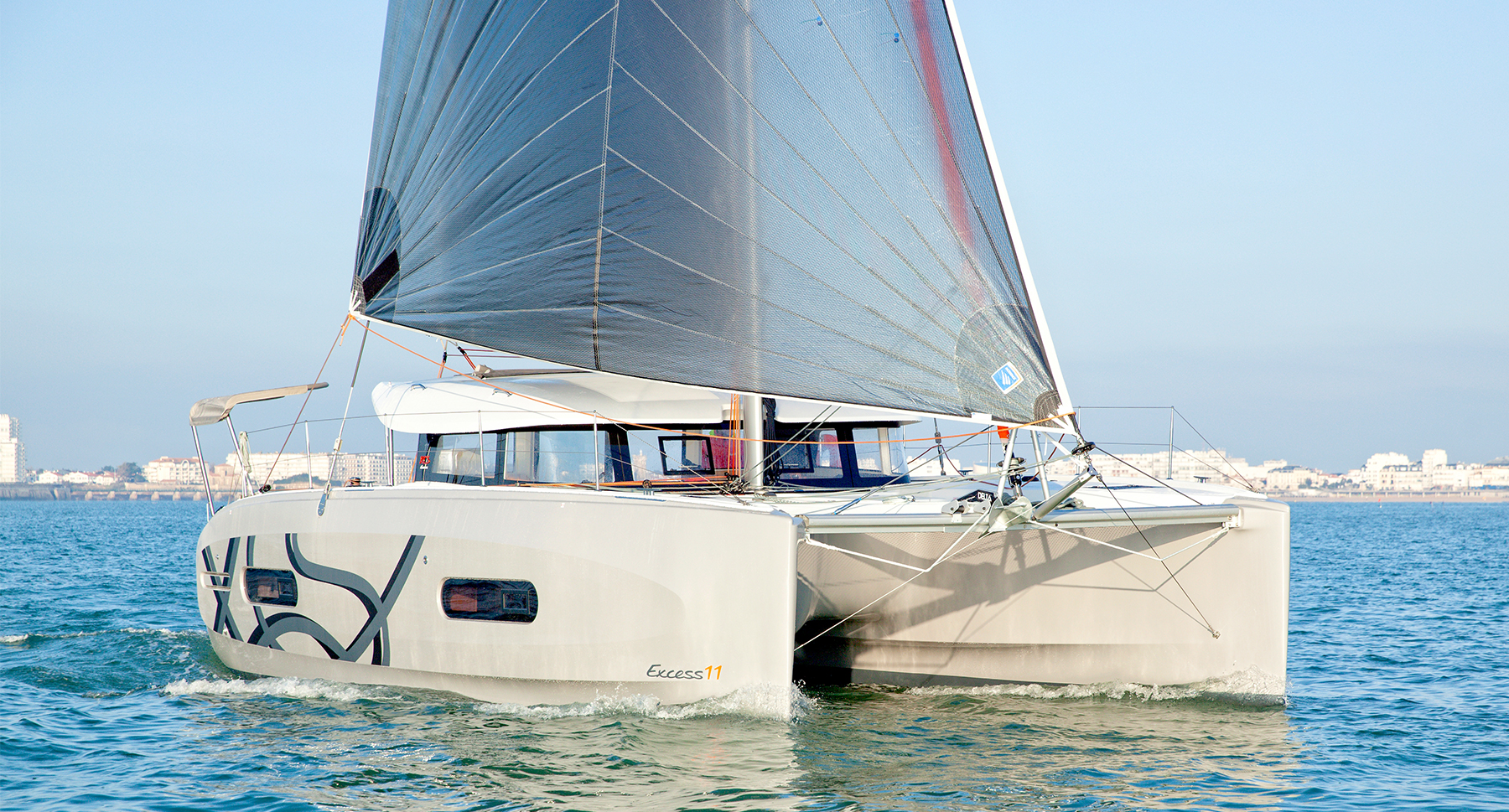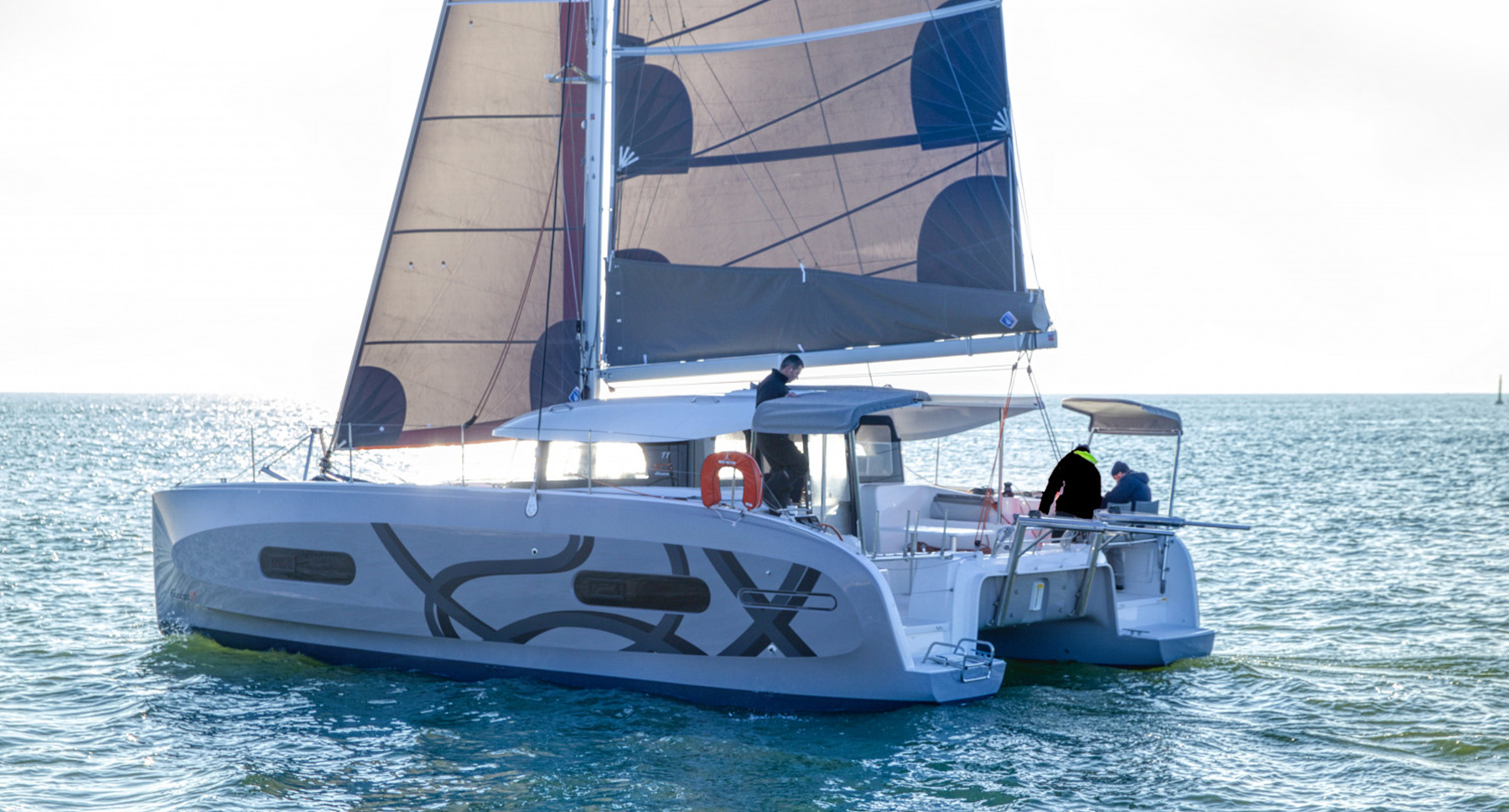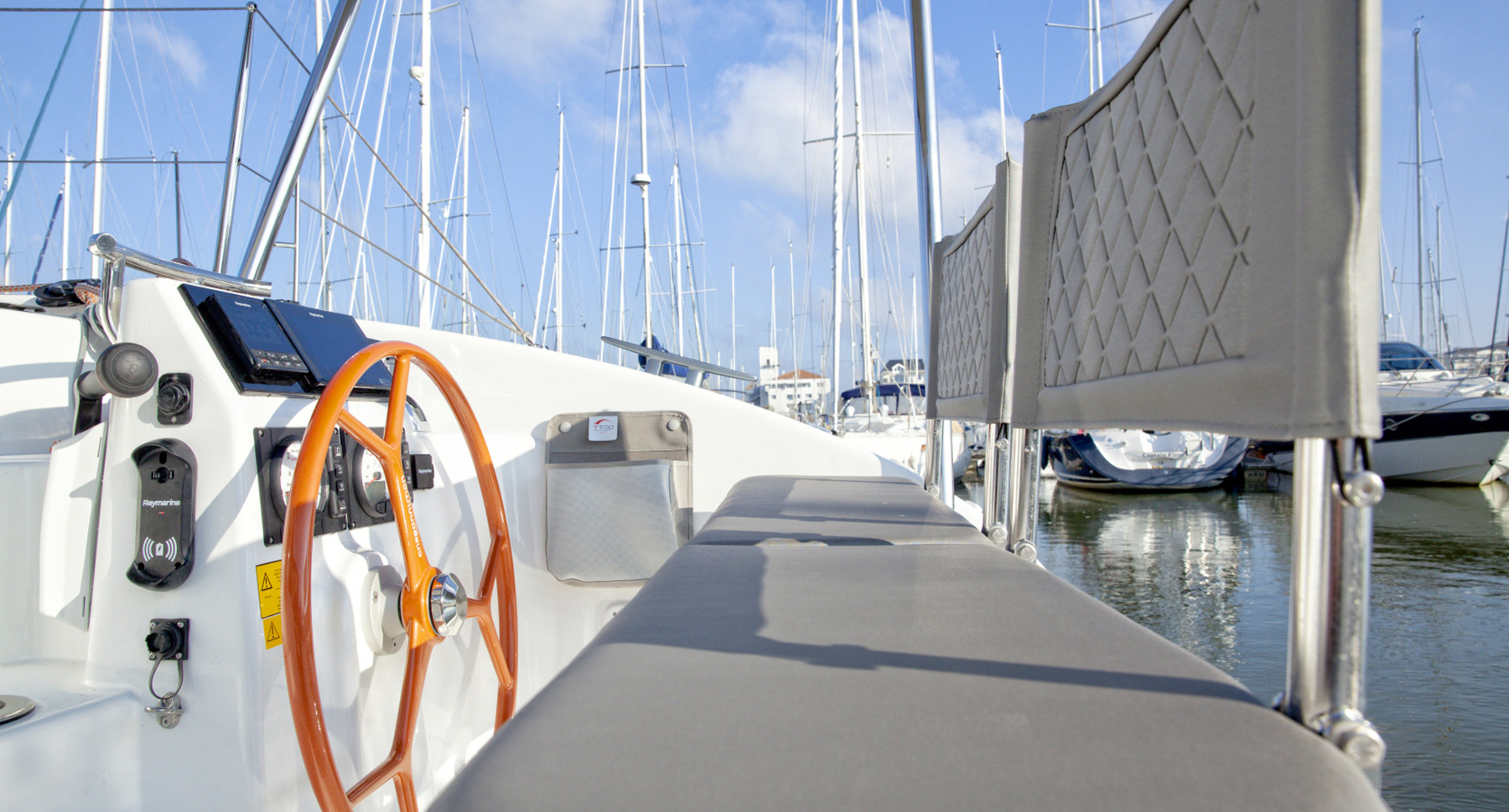 Excess 11 has benefited from the experience of her elders, without sacrificing all the comfort attributes needed for enjoyable cruising. Add to this a volume worthy of a larger boat, whether in the saloon or in the cabins, with for example a 2 by 2-meter (6½'x6½') bed in the owner's cabin or bathrooms with separate showers! On deck, she offers the comfort and friendliness of a large open cockpit and twin helm stations, offering both real steering sensations and direct contact with the rest of the crew.
This is the synthesis of the Excess spirit: a beautiful, simple, light and comfortable boat!
The XCS11 possesses an aggressive personality that breaks the norms of traditional sailing cats. Her design embodies this new philosophy, both modern and sporty. The Excess 11 is a boat with character, accomplished, balanced and distinguished: refined lines, elegant proportions, perfect balance.
LENGTH OVERALL: 37′ 2"
BEAM: 21′ 7″
DRAFT: 3′ 9″
MAST CLEARANCE: 56′ 8″
LIGHT DISPLACEMENT: 19,845 lbs
DINGY: $100/Day
Inquire On This Listing
Receive more details on this listing for sale
info@bluepacificyachting.com
Become a Blue Pacific Yachting member and be kept informed of sailing and powerboating opportunities, discounts, and the latest happenings in our world.